One of the things we learnt about Freddie Mercury in the biopic Bohemian Rhapsody was the singer's love of his pet cats.
His love of felines begun in the 1970s when Mercury's then girlfriend Mary Austin bought them a pair of cats – Tom and Jerry.
According to his personal assistant Peter Freestone, while Freddie toured with Queen, he would call Austin to check up on their little critters.
"He'd get to a hotel, we'd dial through, and he really would talk to his cats," Freestone said.
Writing in his memoir, Freddie Mercury, he added, "Mary would hold Tom and Jerry in turn up to the receiver to listen to Freddie talking. This continued throughout the years with succeeding feline occupants of his houses."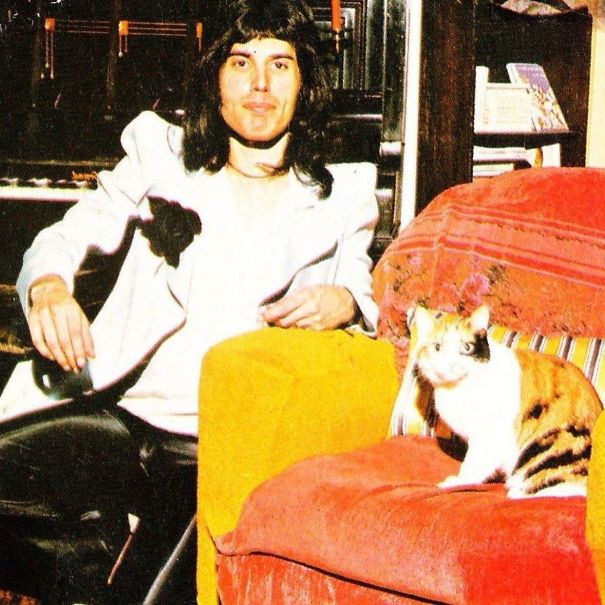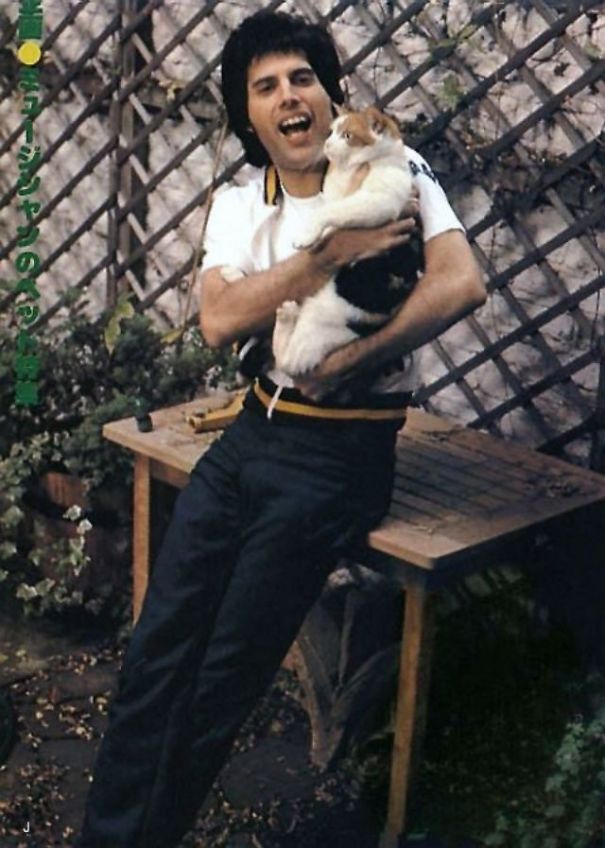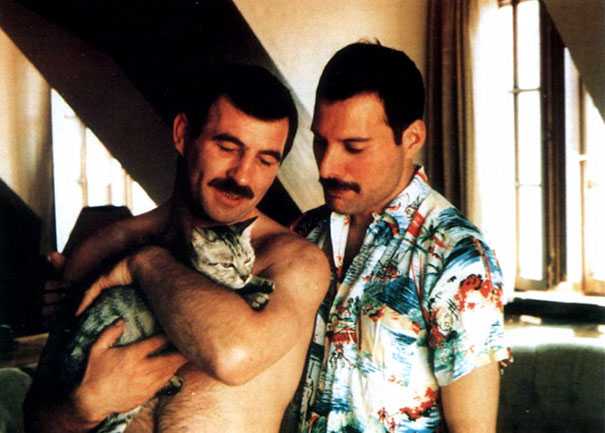 Mercury eventually hosted a total of 10 cats, Tiffany, Dorothy, Delilah, Goliath, Lily, Miko, Oscar, and Romeo.
"His cats were his family," wrote Freestone, claiming Mercury made sure each cat had their own Christmas stocking filled with treats and toys.
Freddie even dedicated his solo album, Mr. Bad Guy, to his cat Jerry, and extended the note to 'all the cat lovers across the universe.'
"Innuendo, the last album he recorded with Queen, included artwork of Mercury dressed as a jester with cats on his shoulders.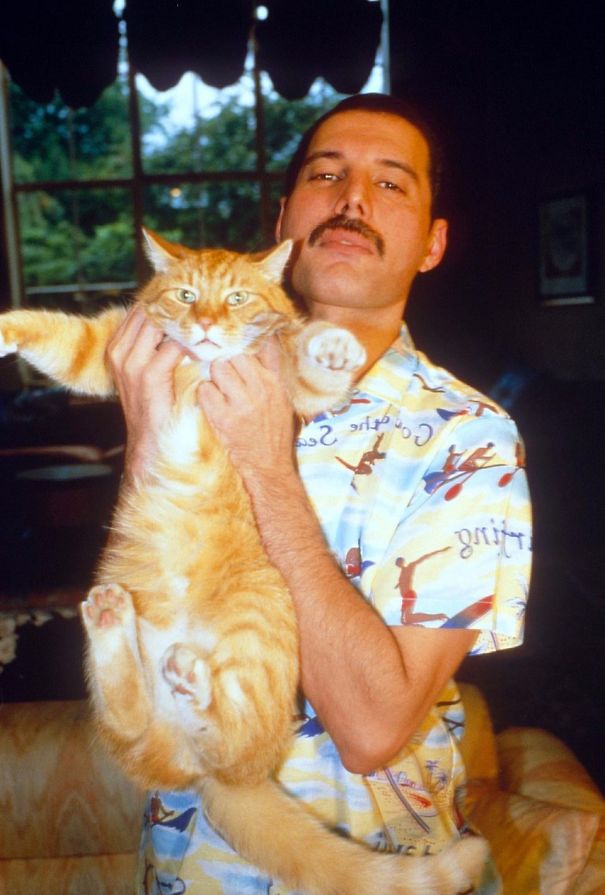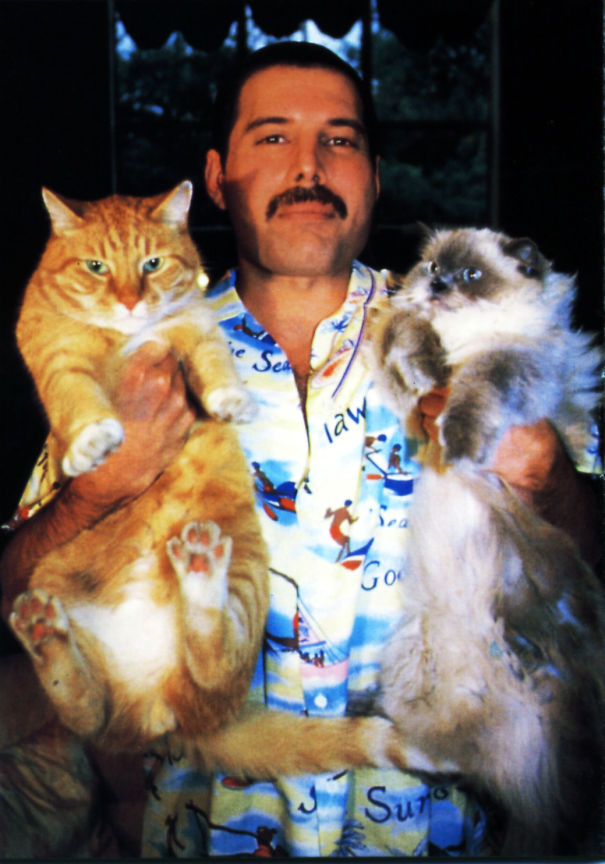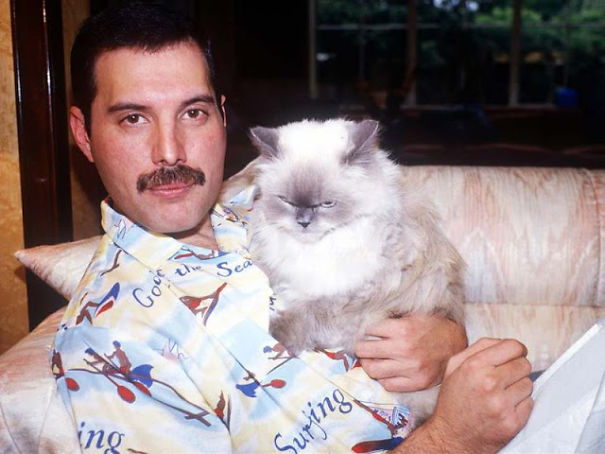 The most famous feline of the Mercury cat family was Delilah, a big, tri-colored tabby, adopted in late 1987.
"She was a real character, that lady!" said Smith.
"Delilah was just kind of funny. She was a bit of a bully to the others, but was always first on his lap, first for food."
Mercury's partner Jim Hutton described Delilah as "the little princess" of their home, "the one he'd pick up and stroke the most often." And if that wasn't enough, "she'd sleep at the foot of the bed, before slipping out for a nighttime prowl."
"Freddie treated the cats like his own children," he explained in his memoir Mercury and Me.
"He would constantly fuss over them, and if any of them came to any harm when Freddie was away, heaven help us. During the day the cats had the run of the house and grounds, and at night one of us would round them up and bring them inside."