We've all got that one amazing teacher who made high school not just bearable, but real fun.
At Adelaide's Woodcroft College that's music teacher Renee McCarthy.
She's been nominated for the inaugural ARIA Music Teacher of the Year Award, supported by The Song Room and Telstra.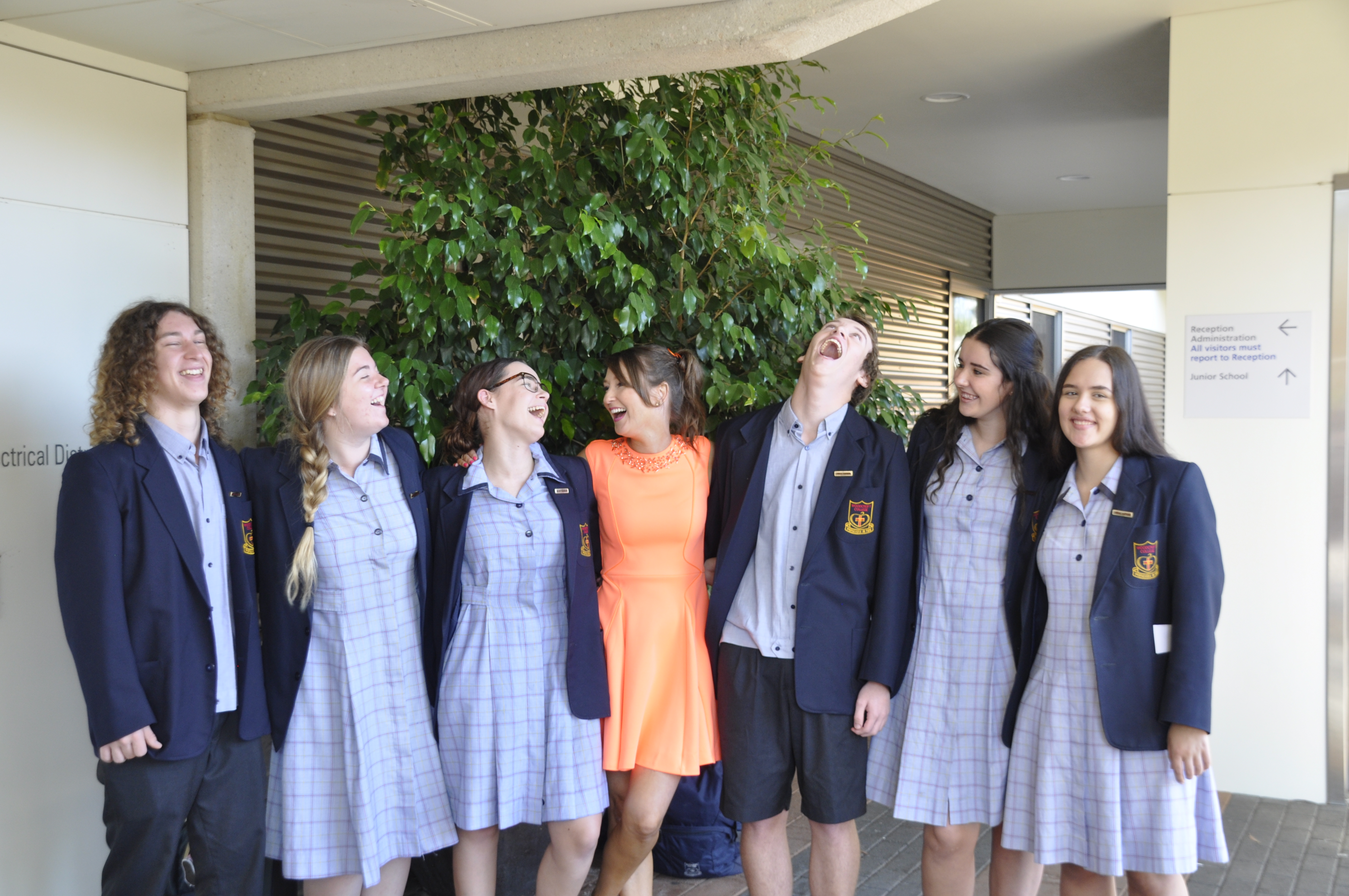 Australian singer-songwriter Josh Pyke visited Woodcroft College to congratulate Ms McCarthy and give a shout out to the importance of music education in schools.
Ms McCarthy runs one of the most successful music programs in a school in Australia.
"I encourage students to find their passion for music," she said.
"Whether it's pursuing a music career or finding enjoyment in performing. The music experiences they share at Woodcroft will last a lifetime."
Students at Woodcroft College have used their music classes to build their confidence and improve self-esteem, helping them to break down barriers and deal with difficult home lives or physical and mental health issues.
"Music keeps students involved in positive activities, establishes connections with others and develops confidence," Ms McCarthy said.
"Performing within the community (local nursing homes and the Adelaide Town Hall) has raised the profile of the College and our program. The buzz about music at Woodcroft is a talking point around the community."
Since 2012, Ms McCarthy has planned and led 37 students on music tours to America, performing in New York, San Francisco, Las Vegas and Los Angeles, all while raising money to help subsidise the cost for students.
Vote for Renee McCarthy here and help her get that ARIA!