We used to think we were masters in Where's Wally, but these artist puzzles always get the better of us.
We hope you have better luck.
Can you find the ghost amongst the skeletons and pumpkin carvings?
It might take you awhile…
Can't find the little ghost?
…
…
…
…
…
Or just want to see the solution and move on with your day?
…
…
…
…
…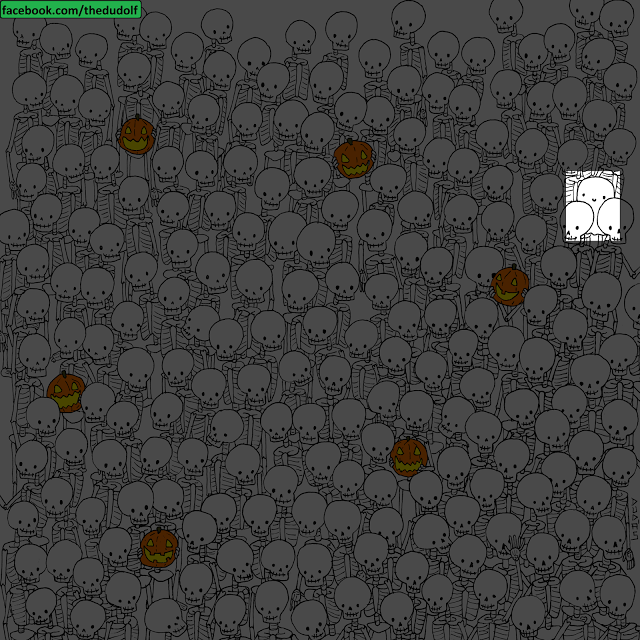 Did you solve the puzzle?