This year, the iHeartRadio Music Festival was truly full of heart because iconic band Heart rocked the packed house in Las Vegas.
Heart brought their beats to crowd, performing hits like "Magic Man," "What About Love," "Crazy On You" and "Barracuda," much to the delight of the audience.
Not only did they treat everyone to a spectacular performance, they also taught them some things as well. Here are the three biggest lessons the crowd took from Heart's set:
1. What a lap dance is!
You read that right, but it might not be how you think. Before putting on a rocking rendition of "Straight On," singer Ann Wilson told the audience, "If you're standing up, you can always move your seventh chakra. If you're sitting down, you can still move it – we'll just call it a lap dance."
2. Lasers make everything cooler
The crowd was totally into "Barracuda," but the green lasers shooting out from behind the band really took it to a new level.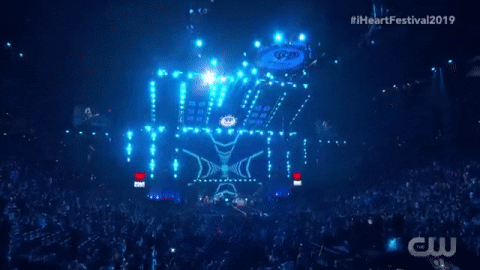 3. The Wilson sisters are some of the most talented musicians in the business
Most people's voices are shot after just a short conversation, but after performing live hundreds of times, Ann's chops are still top notch. Meanwhile, Nancy has only gotten better on the guitar over the years, and considering she was already a phenom, that says a lot.