Hughesy's appearance on the ABC's QandA last night made headlines, for not only his and Derryn Hinch's schoolyard jabs at each other, but for Hughesy opening up about his personal experience with mental health issues before quitting smoking and drinking.
.@DHughesy talks through how he sought mental health treatment and support #QandA http://t.co/uStOBoX6uX
— ABC Q&A (@QandA) April 20, 2015
" />
Hughesy went on to speak about the image that has been created in drinking culture around being tough.
"I think the toughest man in the pub is the one who's surrounded by a group of drinkers and says, 'No, I'll be right'."
Below is an image that is being shared on twitter.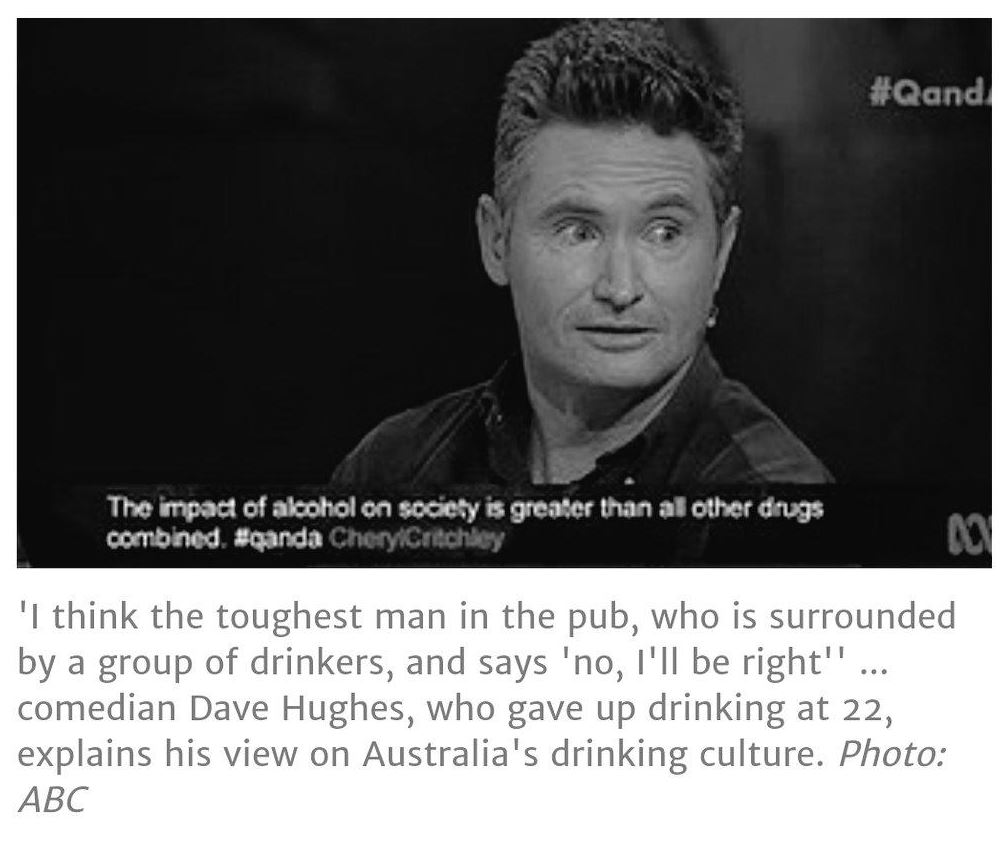 Check out Hughesy and Derryn Hinch's banter here!