A Queensland couple has become the world's first to tie the knot in a KFC, sharing not only their love for each other but also their undying love of the Colonel.
The clucky couple were the winners of a KFC weddings competition that they entered in September last year, beating almost 2,000 other fans of the bird to the prize.
A KFC-themed celebrant joined the pair in holy matrimony and also a side of potato and gravy.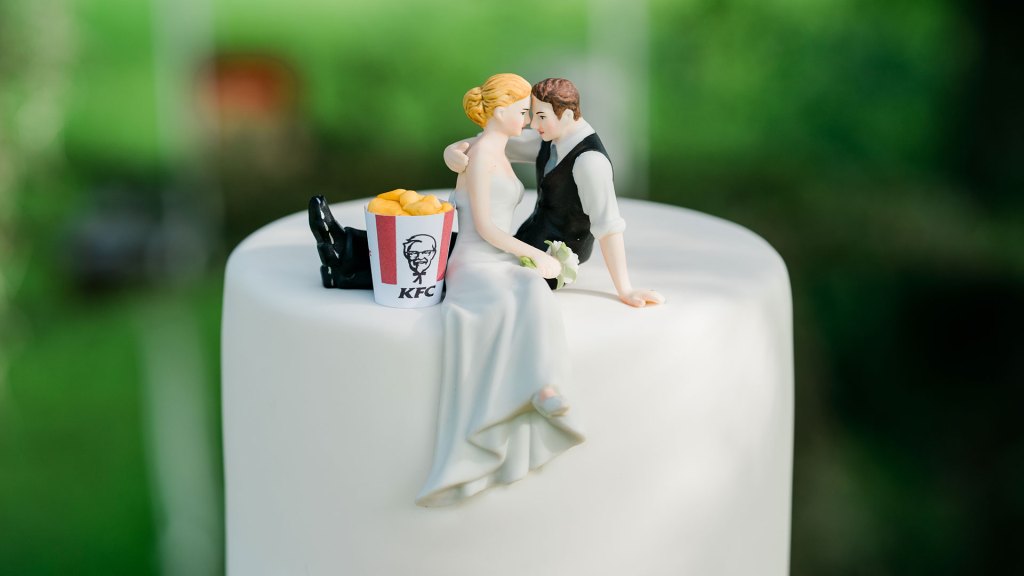 Kate and Harrison Cann and 150 of their friends celebrated the day, changing things up from the original wedding recipe, complete with a KFC wedding cake.
The Toowoomba couple had their first date in a KFC in 2017, saying "having the Colonel present on our big day took us back to the first meal we shared together".