It seems as though South Australian's have gone puppy-crazy over the past year. Most likely driven by our pal COVID-19, people have been adopting iso buddies like crazy.
I mean, why wouldn't you. They're cute, fluffy, bundles of joy that never get less excited about seeing you.
There has been a huge spike in adoptions over the past year which has increased the purchasing price of puppies, filled up obedience schools, grooming centres and created a backlog for vet check-ups, vaccinations and desexing.
With the high demand for puppy schools, there has been a push to increase the number of sessions per week. But for many, they're missing out on the vital time and some pups are too old to start by the time spots open up.
Findon Vet Surgery and Seaton Vet Centre practice manager Mollie Linnett said "It's easy enough to learn how to train your pet from YouTube videos,"
"You can teach your pet at any age how to sit, drop and stay but it's the critical socialisation that it's really tough for some puppies to miss out on."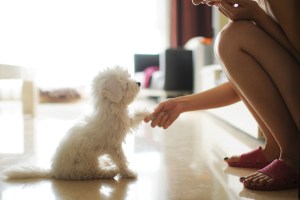 For those wanting to take on the commitment of bringing a literal ray of sunshine into their lives, SA law requires you to desex your pup by six months old or within 28 days of possession. The law was introduced to reduce the number of backyard breeders and animals being put into shelters.
This animal adoption frenzy isn't limited to puppies either. RSPCA Adelaide adopted a record-breaking 5396 animals over 2020.
Dogs SA president Brian Parker says "A lot of the Dogs SA breeders have the same concerns to a point where they've put contracts on the dogs which pretty much says: if for any reason the dog no longer fits in with your lifestyle the breeder gets first right of purchase to buy it back."
So before you adopt, make sure you're adopting these precious little puppies for a good reason.