Mount Barker and Adelaide Hills residents may soon be fronting the bill of up to $140 for hard-rubbish collection.
Currently a free service throughout Adelaide, the two areas are looking to charge people for their hard-waste collection.
Mount Barker District Council is looking into a user-pays system, charging up to $140 for collection as they introduce the system to the area. In Adelaide Hills, Council has put forward a scheme for a $43 at-call fee and $23 per mattress.
If the schemes are successful, they would be introduced next financial year after community consultation.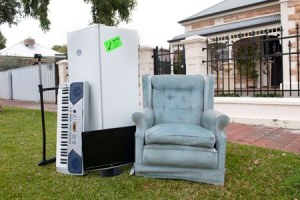 Mount Barker District Council, General Manager of Infrastructure Phil Burton said they aim to reduce budget strain as the fee would remove council rates for the service. This would benefit those not using the service as they won't be paying for the service through their rates.
The service is expected to be made available for around 14,000 homes in Mount Barker.
However, in Adelaide Hills where they already have hard-rubbish collection, the additional fee is due to the demand of the service and the new waste levy, with collections expected to exceed the current budget.
Currently, Hills residents have one free hard-rubbish collection per year. SA's Best Frank Pangallo said "(Waste) is a really difficult issue for councils at the moment because there's a new waste levy which is $140 per tonne."
"So I think the days of expecting councils to pick up stuff for free are probably gone because of the cost that councils need to absorb and also the high cost of dumping waste."
"That said, I do think there needs to be some user pays but it needs to be reasonable, because if it isn't, it will lead to people dumping their waste all over the place, especially in the Adelaide Hills."
Community consultations will be occurring in May by both councils before the decision is made.