Nothing like a Lorna Jane bargain to get us back to the gym!
The activewear megabrand is holding a 'Seconds and Samples' sale at a pop-up location in Adelaide and it has got us quite excited.
More than 5,000 people have already indicated they're interested in attending the sale via the Facebook event page.
With promises of activewear from $10 we're not surprised!
Lorna Jane pricing is regularly at least $100 for pants and tights, while a sports bra is around $60 or more.
The sale is for just two days only on Friday 22 March and Saturday 23 March from 8am-5pm.
It's not online, you'll need to go to 1031-1037 South Road, Melrose Park.
And by the looks of the posts about it by Lorna Jane on the event page, there's some stuff we'll definitely be jostling for when the doors open!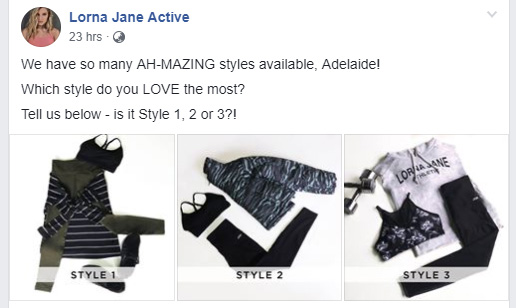 Oh and there's also some rules here that we thought we'd better publish. NO HOARDING!