It's that one item which sold out almost as soon as it hit shelves, but gird your loins, it's back.
Forget heckin' winter, Kmart's Foldable Beach Trolley is literally demanding summer to start, like now.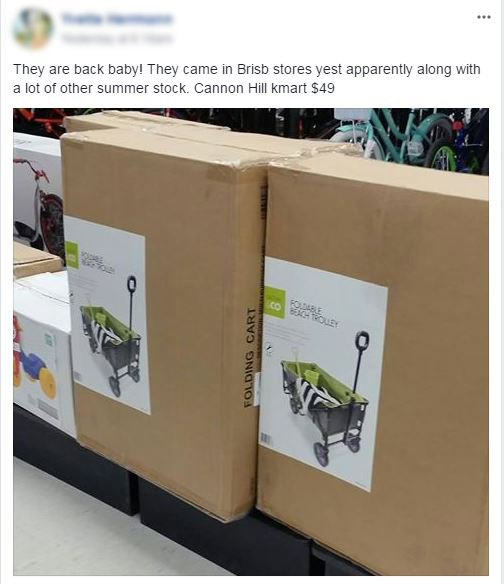 For $49, this thing will lug up to 100kg of your beach stuff across the sand so you don't have to. And it folds up.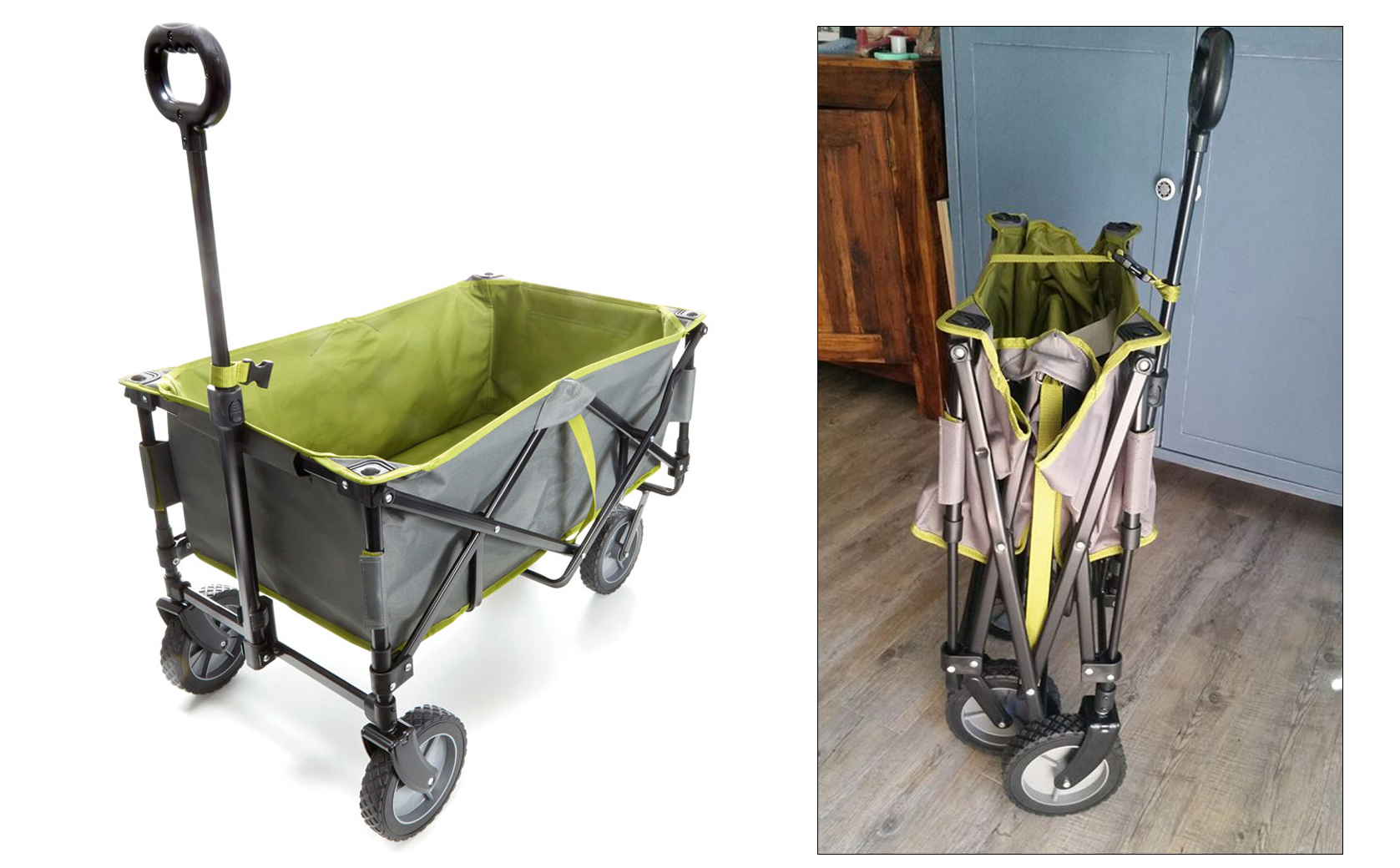 But before you start rushing the joint, when we spoke to Kmart on Friday morning, they said it the trolley wasn't available at all stores – not yet anyway.
The trolley was rolled out this week in Queensland and Victoria.
Next week, they said NSW is tipped to get it, then SA and WA will follow.
Speaking of popular stock, we also asked about when their 1200w upright vacuum cleaner, you know, the one that went bonks then completely sold out in-store and online, was going to return… set an alarm for the END OF SEPTEMBER.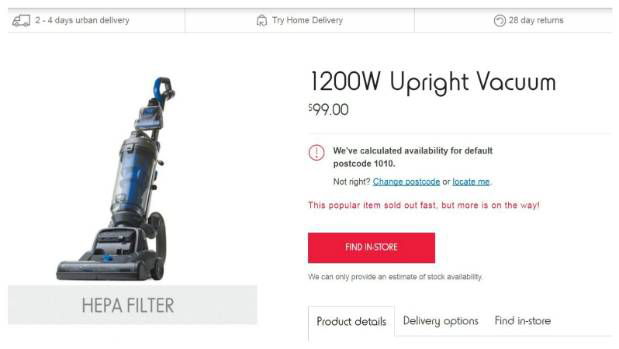 (A recorded message on their customer service line said the vac "due for delivery over the next fortnight" – but they said the message was due to be updated)
Now you know.