A popular brand of potato salad has been recalled over fears of contamination.
Daly Potato Company has recalled their Bacon and Dijon Gourmet Potato Salad.
It was sold at Woolworth in NSW, ACT, VIC and TAS as well as Coles in TAS with a use by date of 8/1/2020.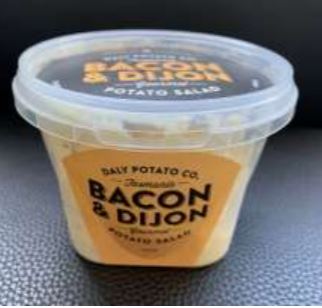 It's feared to be contaminated with Listeria monocytogenes which may cause illness in pregnant women and unborn babies, the elderly and people with low immune systems.
Daly Potato Company advised in a recall notice:
"Any consumers concerned about their health should seek medical advice and should return the product to the place of purchase for a full refund.
"For further information, please contact Daly Potato Company 0428 960 603 www.dalypotatoco.com.au"