One of our major banks is about to introduce a feature which will be a complete game changer for transferring money online!
Westpac Banking Corp is set to roll out the feature in the next week, which will integrate Westpac banking with the keyboard on your iOS device.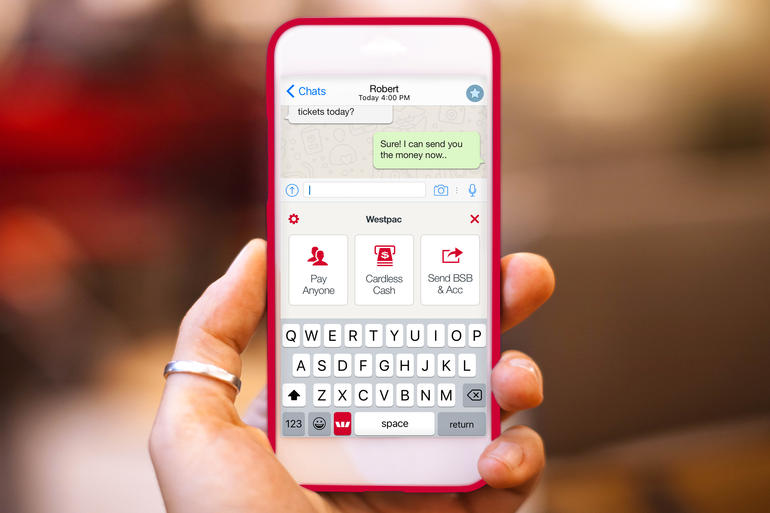 You'll now be able to transfer money quickly and easily to someone you're chatting to on iMessage, Facebook Messenger, WhatsApp, Twitter and Snapchat!
The new Westpac icon will appear at the bottom of the standard keyboard which will take you to a convenient place where you can make a payment to an existing payee, generate and share a cardless cash code and, the best of all, send your BSB and account number with a single tap!
The feature will be available for Westpac customers on iOS 9.0 or higher. According to Pedestrian TV, there has been no word on an Android version of the function.
Photo: Westpac.