Victor Harbor is getting a glow-up as the master plans for the McCracken Country Club upgrade have been revealed.
The G'day Group, who purchased the property in December 2020, has planned around $40 million worth of developments to the country club to boost tourism.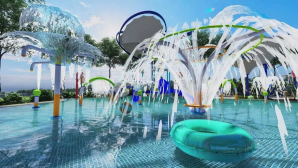 They did not hold back with their plans, as the property will include a splash park, flying fox, playground, jumping pillow, mini-golf, upgrades to over 60 2-bedroom units, and a revamped caravan site with 100 powered sites, new amenities and camp kitchen.
They are also hoping to establish one of the best restaurants in the region including a large alfresco bar.
Only next door, guests will also have free access to the Discovery Parks with an additional splash park, outdoor resort pool, indoor pool, nature play and modern accommodation.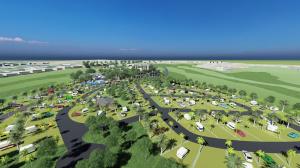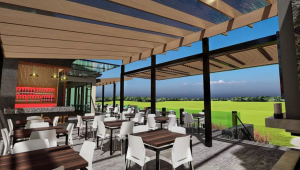 G'day Group CEO Grant Wilckens said, "This development will provide the fun families have been craving with an adventure park complete with mini golf, splash park and flying fox that will get kids rushing outside in the morning.
"There'll also be some innovative nature play so kids can just enjoy the freedom of being kids, getting dirty and letting their imaginations run wild – as well as great accommodation for all budgets – it's what we are all about.
"Importantly, the increase in accommodation quality and capacity means the region can host bigger events. McCracken's current accommodation allocation is quite small, restricting the Convention Centre from securing decent events."