There's so much happening these school holidays for you and the family to enjoy. Get your calendars out, because there's something for everyone.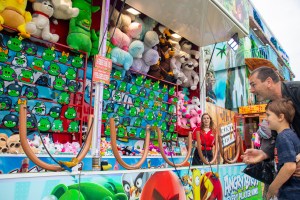 Running until April 18th, this is a MUST DO during the holidays. Featuring a range of children's rides, thrill rides, show bags, sideshows and food trucks. Erin and Soda's Easter Fun Fair is the place for the whole family. Numbers are limited, so once tickets are gone, that's it!
Where: Park 21(Corner of Greenhill Road and Sir Lewis Cohen Avenue), Adelaide
When: April 1st to April 18, 2021
Session times: 10am – 1pm, 2.30pm – 5.30pm and 7pm – 10pm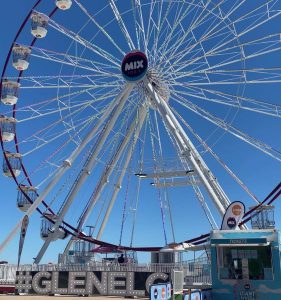 Extended until May 30th, there's plenty of time to head down to Glenelg before the winter cold sets in, and have a ride on the Giant Ferris Wheel.
Alongside Lumo Energy SA, The Mix102.3 Giant Ferris Wheel is open from 10:00am – 9:30pm every day, so you can be watching the sunset with the whole family or looking over the foreshore of Glenelg and jetty night lights.
Back by popular demand, the 2021 Royal Princess Ball is a magical event not to be missed. Hosted by the Royal Fairytale Princesses at the Krystal Palace, it's time to whip out the tiara and wands and get your little princesses and princes ready for the ball.
It's been three years since the last Royal Ball and this will be a celebration to remember. Children will discover a whole new world, a dazzling place where they'll meet Cinderella, Snow White, Mermaid Princess,Rapunzel, Sleeping Beauty, just to name a few! And special appearances from the Tinker Fairy and the Fairy Godmother. With more Princesses and more sparkle, Cinderella's glass slipper and Princess Beauty's enchanted rose will also be on display!
There will be performances by the Royal Princesses, meet and greet photo opportunity with each character, photo booth and a glitter nail station.
When: Wednesday 14 April 2021 (April school holidays)
Times: 10.30am-12.30pm (morning session)
2.30pm to 4.30pm (afternoon session)
Where: Krystal Palace, 7 Church Street, Port Adelaide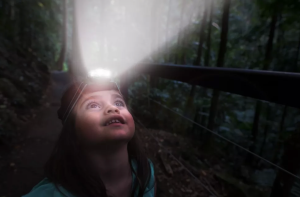 Apart of Botanica Lumina, the after dark event hosted by the Adelaide Botanic Gardens, they are bringing you an epic scavenger hunt…after dark.
Gather your family, grab a torch and join us for an exciting Scavenger Hunt under the stars this school holiday! It's a special way to explore your city botanic garden, when night critters come out and mysterious noises tickle your ears.
Over the course of an hour, you will head off on an expedition through the garden with your family to reach plotted activity stations and complete fun side activities along the way.
There will be clues to find, things to collect, discoveries to be made! Focused on the senses, you'll meet night creatures, listen to stories and interact with our natural environment. Who knows what you might find?
Date: Thursday 15 April
Time: Open from 6pm – 8.30pm – allow approximately one hour. There will be staggered start times.
Where: Start at the Goodman Gate, Adelaide Botanic Garden (Enter via Hackney Road)
Who: 4-10 year olds – and their young at heart adults
Tickets: $15 per person (Children 2 yrs and younger join free)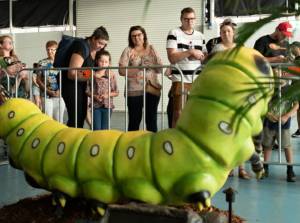 For lovers of creepy crawlies, this is the event for you!
A new exhibition; the Bug Festival features the amazing behaviors and extreme characteristics of some of the earth's most fascinating creatures/insects.
The exhibition will be held at the Adelaide Showgrounds on the 22nd to 25th April 2021, featuring more than 20 various GIANT, moving, hissing, clicking and roaring creatures from different parts of the world. Imagine this: a 6m Tarantula, a 6m Scorpion from head to tail!
School kids and families will experience a bug's-eye view of their world, explore critter calls, amusement rides a bug train, and participate. A variety of preserved and live reptiles and insects will be on view for close-up inspection. On Thursday, Friday, Saturday and Sunday from 8am to 6pm, educators will give short insect talks and answer questions.