Adelaide's only indoor scooter, BMX and skate facility has been forced to close its doors for good.
Pumpt was the biggest facility of its kind in Australia, and had operated from Marion Rd at Marleston for a number of years. It was a particular favourite as a kids' party venue.
All of its merchandise, equipment, tracks and furniture will be sold off this weekend after owners reported to be "unable to find a buyer".
Three weeks ago, the venue posted to social media that it was "closed until further notice". But on the weekend, owners Sarah and Gav posted an emotional goodbye to their Facebook followers, saying the venue was now "permanently closed".
"We have had an amazing time providing South Australia with the first of its kind indoor skate, scooter & bike park but now it is time to move on," the statement read.
"We would like to say a huge thank you to everyone who has rode the tracks at Pumpt, bought our merchandise, followed our social pages, liked our posts, shared our posts, tagged our name, or somehow shared your experience to help us along the way. You are all awesome!
"Pumpt wouldn't be the great place it was without our Crew of amazing Adelaide youths. They have helped so many kids ride bikes, scooters & skateboards and brought smiles to many faces. You guys rock, we are so proud of you and we will miss you. A lot!"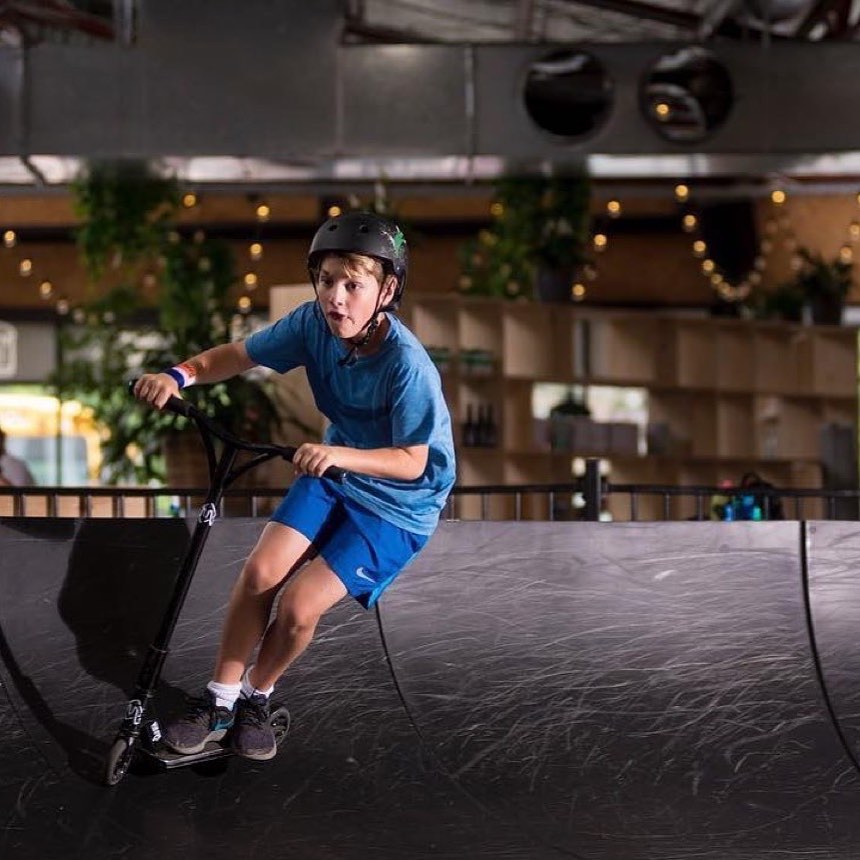 Anyone interested in buying any of the Pumpt tracks, ramps, airbags, ninja gym etc should email sarah@pumpt.com.au
Sarah and Gav had one last message for everyone, which we totally endorse…
"Lastly, don't forget to support your local, shop, café, restaurant or whatever it may be."