A police car has been damaged after officers were forced to retreat from a disturbance in Murray Bridge overnight.
Police were called to a reportedly noisy house party just before 2am this morning, finding around 20 people upon their arrival.
Reports reveal that those at the scene appeared intoxicated and soon became aggressive towards the police.
The police patrol called for assistance and used capsicum spray on the group, before police were forced to retreat after having bottles thrown at them.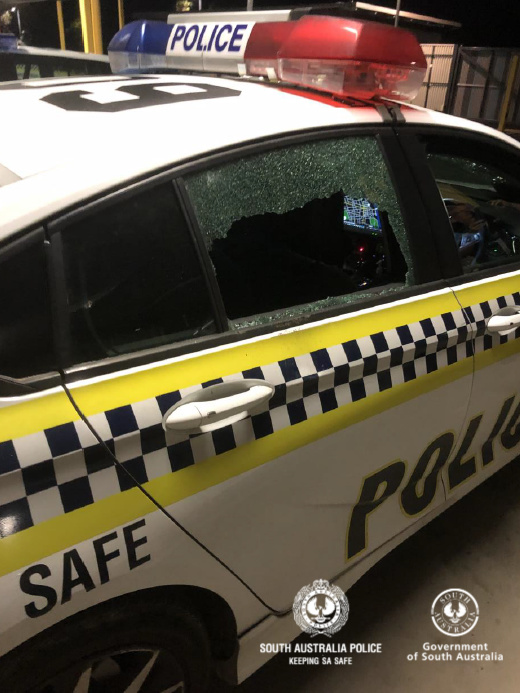 Rocks and bottles shattered windows and damaged the police car, which was later retrieved.
No injuries were recorded and no arrests have been made as yet, however Murray Bridge Police are expected to investigate the incident further today.
Those with any information about the incident have been urged to contact Crime Stoppers on 1800 333 000.