Tech giant Amazon has set up shop in Adelaide, moving into North Terrace's Lot Fourteen.
Their new office plans on creating 50 new jobs for Amazon's cloud company subsidiary Amazon Web Services (AWS) and Amazon Sciences, which developed artificial intelligence and machine learning research.
By 2024 the office will be in full swing, meaning Adelaide may be at the forefront of digital technology in Australia. The AWS teams will be assisting local businesses to be global competitors and Amazon Services will be researching the development of customer experience for Amazon customers.
The Tech giant has been moving towards deployment drones to deliver packages straight to the customer's front doors. Amazon's plans are to have drones set off from a distribution centre, fly up to 15 miles to deliver the packaged goods within the hour.
In late August, the US Federal Aviation Administration permitted Amazon to keep progressing the program forward in the national airspace, meaning Australia might not be too far behind the future of delivery.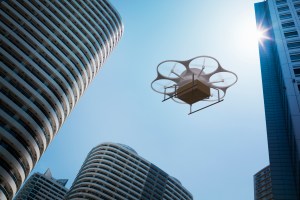 AWS's Head of South and Western Australia Sarah Bassett said the company is "helping SA to grow their emerging tech workforce and to drive future innovation from the state."
"AWS provides South Australian customers with access to the latest technology to expand their business into global markets from their home state, improve their customer experience, and lower their operating costs."
Premier Steven Marshall said the announcement "once again highlights that global companies are looking to South Australia as a destination showing innovation and unique industry collaborations."
"Not only will Amazon create more jobs for South Australians, the company will grow its innovation programs to support local companies, from start-ups to bigger businesses, and government organisations, which is great news for South Australia's overall hi-tech credentials," he said.