It's witty, a bit sexy and nothing you'd expect from Tourism SA, but WE LOVE IT!
A new tourism campaign for South Australia was released yesterday, promoting Aussies to 'go down south with your mouth' which is sending everyone into chaos, questioning if it's an April Fools joke or not.
The video posted on March 25 is honestly quite beautiful. It captures some of the best parts of the state, promoting the abundance of delicious food, our amazing beaches and coastlines, and picturesque wineries.
With a sensual voice-over, it truly is a unique tourism campaign…that is if it's real.
SA Tourism Commission has jumped on Twitter to say it wasn't them. In the tweet, they retweeted the campaign's poster saying "Folks, it's not us – not even sure we want to buy the t-shirt TBH."
Folks, it's not us – not even sure we want to buy the t-shirt TBH. https://t.co/ck9JigO5yc

— South Australian Tourism Commission (@tourismsa) March 31, 2021
The campaign was posted by Taste Down South, they fully have a website, Facebook and Instagram. They look legit! Even if it is an April Fools joke, they have gone to so much effort to pull this off and WE LOVE IT!
On their website, they state 'We yearn…for something other than a bland encounter'. Their blog post titles include 'Kangaroo Island: Down South's Rugged Little Adventure Patch' and 'Pick A Bone At The South Australian Museum.'
They're even selling merch including stickers, shirts, stubbie holders for a milk carton of Farmer's Union.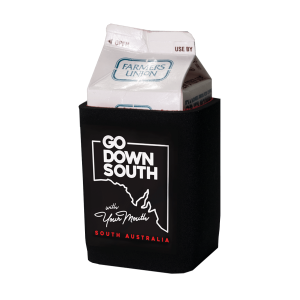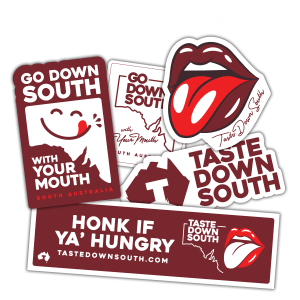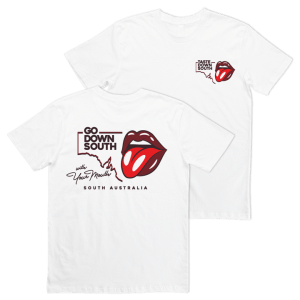 Honestly, with this level of effort Tourism SA should use this campaign! It's genius!