From today, if you're 16 years and over and living in regional SA then you are eligible to get your Covid vaccination. As SA's vaccination rate has been a trickle, the government is hoping this move will boost the state's flow to an all-out waterfall.
This move makes SA the first state to offer the vaccine to people as young as 16. For those eager to get the jab, you will need proof of residency when getting your jab from one of the 35 vaccination clinics.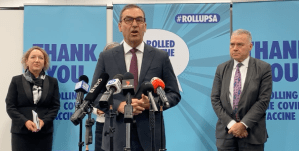 Premier Steven Marshall announced that "Giving South Australians access to the COVID-19 vaccination is a vital part of the Government's plan to keep South Australia safe in response to the pandemic and this nation-leading move will further scale up the vaccination rollout across the state."
Now if you're confused as to if you're regional or not, SA Health has a map that outlines the areas. Those in the Adelaide Hills and Gawler fit in the regional zone, but Playford and Onkaparinga just miss out.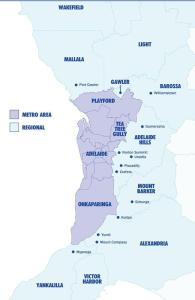 Click here to view a high-res map.
Chief public health officer Professor Nicola Spurrier said the opportunity for the younger population to get vaccinated in the wider part of South Australians was the "sensible" thing to do, as rural SA had already completed the initial stages of the vaccine program.
"One of the things we did early on was establish these clinics in our regional areas. We're using the capacity of those clinics now to be able to offer the vaccine to younger people."
Currently, more than 265,000 vaccinations have been administered across SA.
Find out more about COVID-19 vaccinations at covidvaccine.sa.gov.au.