Shops opening at 11:00am on a Sunday could soon be a thing of the past as South Aussies are given the chance to vote for extended shopping hours.
Under a historic referendum, just the 10th in SA's history and will be the first in 30 years, voters will be asked 'Do you approve the Retail Trading Bill, 2021?', which, if approved, enables shops to trade when they want.
SA's current (and rather outdated) legislation means there are restricted regulations on trading on public holidays, shorter trading hours and Sunday trading hours.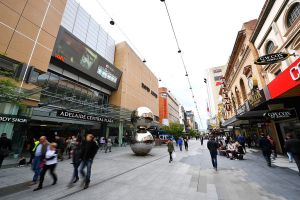 Treasurer Rob Lucas says "Now is the time to let the people decide, once and for all, whether they want the freedom to shop, trade and work when and where they choose, without our confusing, outdated laws stopping them".
"We know that sensible shop trading hours reform has overwhelming public support."
Originally promised by the Liberal Party, they struggled to get it past Parliament's Upper House. Labor opposes the deregulation of shopping hours, stating it would 'damage South Australian jobs' and would impact local businesses, rather than assist them.
As the world around us continues to change due to Covid-19, as does our consumer habits. Online shopping sales have risen to 64.8% year-on-year, placing greater pressure on local businesses to keep up with the modern shopper.
"The rise of online shopping, flexible work hours and working-from-home arrangements demand our laws keep up with the changing times and reflect the modern society in which we live," Mr Lucas said.
The vote is now placed with the public to decide what they want and what they think is best.