The Bunnings of beer, Dan Murphy's, is now heading into hospo territory with a concept bar opening this month.
There's a catch though, the fully fitted out bar will only serve low-alcohol drinks.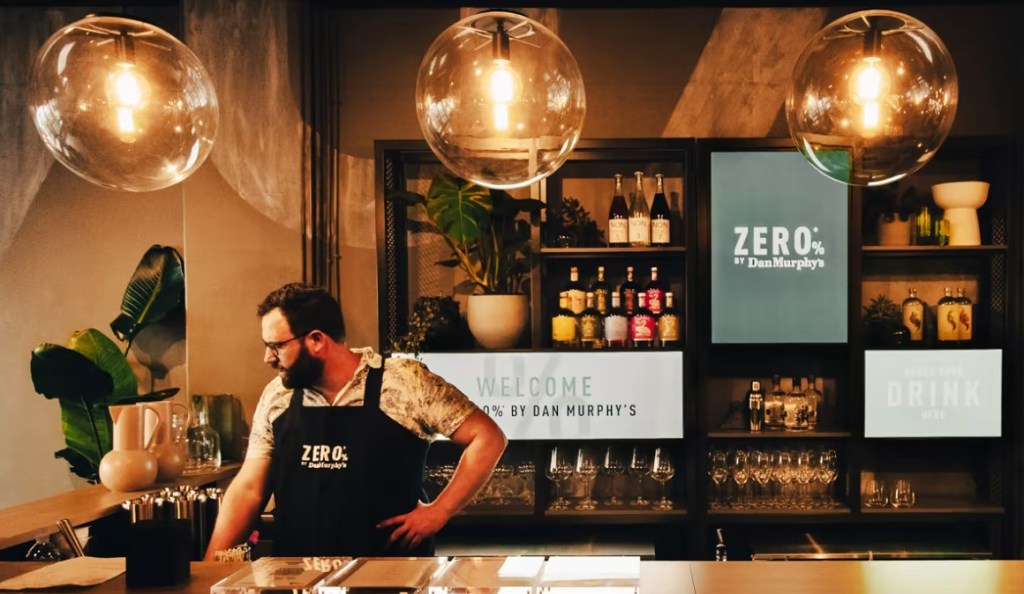 The concept comes from Dan Murphy's noticing an increase in alcohol-free drink sales over the past couple of years. We're talking an increase of more than 100%.
Hence why they've called their new bar ZERO%.
The bar, located only in the Melbourne suburb of Hampton at this point, will stock a wide selection of zero alcohol beers and wines, however they'll also have booze-free cocktails on the menu such as negronis and mojitos.
ZERO% opened in March and will operate seven days a week until the end of June.